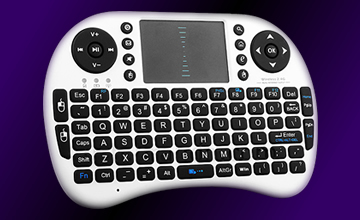 Mini Wireless Keyboard
One of the most useful and essential accessories to have! These devices will work on any Android box, smart tv, or PC/Laptop.
Now available with a back light on all the letters to make it easier to use at night.

$25 each
(or $10 when you purchase with an Android box).





Bluetooth Gamepads
A bluetooth gaming controller will make your gaming experience complete!
This device will work with your Android box up to 20 meters away, (although i recommend within 6 meters for best results). The controller also features a phone holder to allow you to also use it with most smart phones be it an iPhone or an Android device. If you want to enhance your gaming experience you need a gamepad.

$30